Internet & digital communication consulting
Selection and implementation of a more effective strategy
The intervention of a digital communication agency allows to develop a customized marketing strategy and to improve the notoriety of a brand on Internet.
Creation of customized websites
The Ginger Webdesign agency at the service of your web projects!
The web marketing agency allows customers to take advantage of the power of the Internet to boost sales, communicate more effectively and gain notoriety.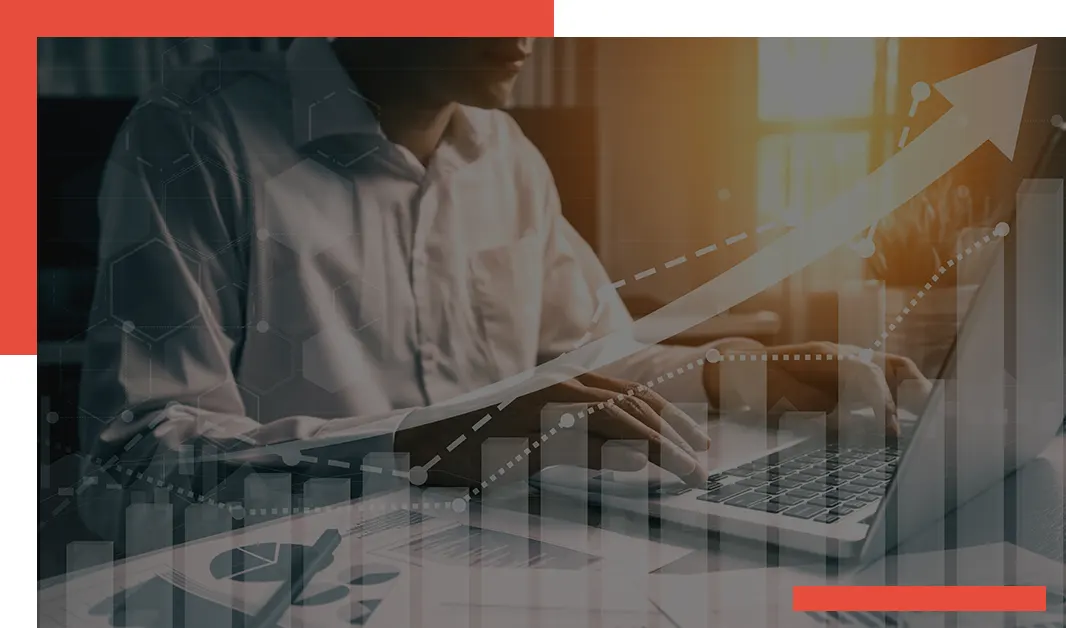 Call on the services of a digital communication agency to create a custom website: showcase site, informative site, e-commerce site, networking portal, marketplace, social platform …
UX DESIGN : THE USER
IS KING!
Investing in UX is beneficial for any type of organization. This practice brings long-term benefits.
Entrepreneurs who invest in user experience save money in web development. This is because the changes made during prototyping are simple to accomplish. This saves a lot of money. A company that focuses and invests on site design makes more sales. By focusing on user design, the company manages to increase its sales by 75%. By improving the UX design of a web portal, the user will be more likely to make transactions.
On average, this discipline brings a king of 9.900%. It turns the customer into a brand ambassador.
MARKETING: MAKE AN IMPRESSION AND
BECOME A LEADER
Thought leaders have a head start over their competitors. To become one, you have to work on your content.
The secret to becoming a thought leader is to be accessible. Articles and ideas must be widely shared. This process is due to the sharing and production of content. Much of a company's promotion is done through online publications. Each of these publications is considered content. To make a mark and become a leader, the entrepreneur will have to share and publish blog posts, social media posts, white papers, webinars, videos on the web.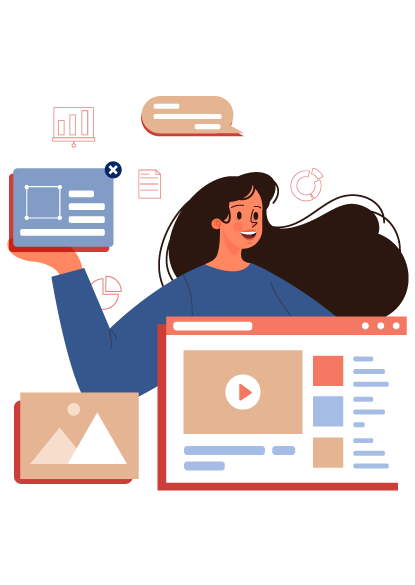 Seo : being first on google
is our mission
To perform on the internet, social networks are not enough to generate sales. The best trick is to be visible on Google through SEO. Creating a quality website in all aspects without boosting it with an SEO strategy will not help much the business.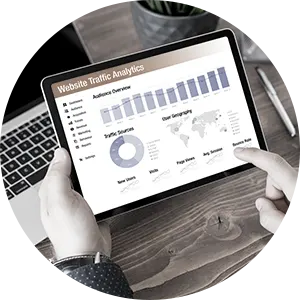 Online visibility
measurement
There are tools and techniques to measure the visibility of a site on the Web.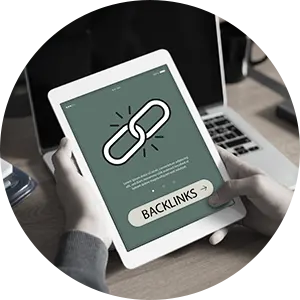 Social networks &
backlinks
Social networks allow to get backlinks. These tools improve communication on the web.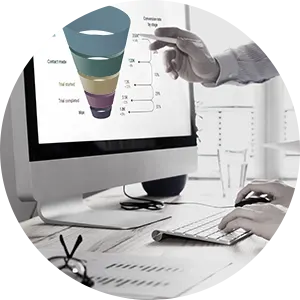 Conversion rate
calculation
The conversion rate in business is the number of sales versus the number of visitors.
DRUPAL, WORDPRESS, HTML5, PHP, CSS, JS...
Agencies specialized in the development of mobile applications and websites master technologies such as WordPress, Drupal, PHP, HTML5, JS, CSS, PrestaShop, JavaScript … To offer quality sites, the Web agency realizes responsive design portals, benefiting from an optimized loading time …